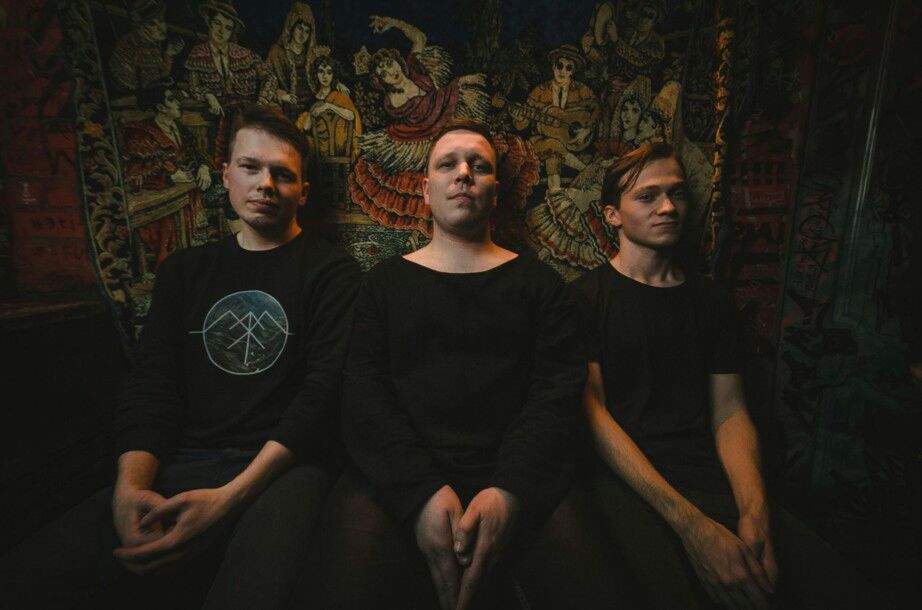 TRNA bevæger sig rundt i grænselandet mellem postrock, shoegaze og blackmetal og er nok p.t. det ypperste band indenfor genren blackgaze. Instrumentalt, atmosfærisk og intenst.
Deres debutalbum "Pattern of Infinity" blev indspillet i 2015 i Sankt Petersborg, og fik entusiastiske anmeldelser. Samme år tog bandet på tour med vennerne fra "Show Me A Dinosaur". På trods af succesen, blev bandet ved med at udvikle deres lyd, og efterfølgeren "Lose Yourself To Find Peace" fra 2016, fik vilde anmeldelser og endte på Arctic Drones's "50 Favourite Releases of 2016" og #3 på Post Rock Essentials "Top 30 Releases of 2016".
Deres seneste album "Earthcult" fra 2018, bliver af det renommerede site Arctic Drones udnævnt til et af årets bedste albums, og live er de på en god dag "out of this world" og på en mindre god bare fantastiske.
"You must hear this album, and you must lose yourself in it. Give in to the storm and be swept away by its beautifully violent soundscapes." – Arctic Drones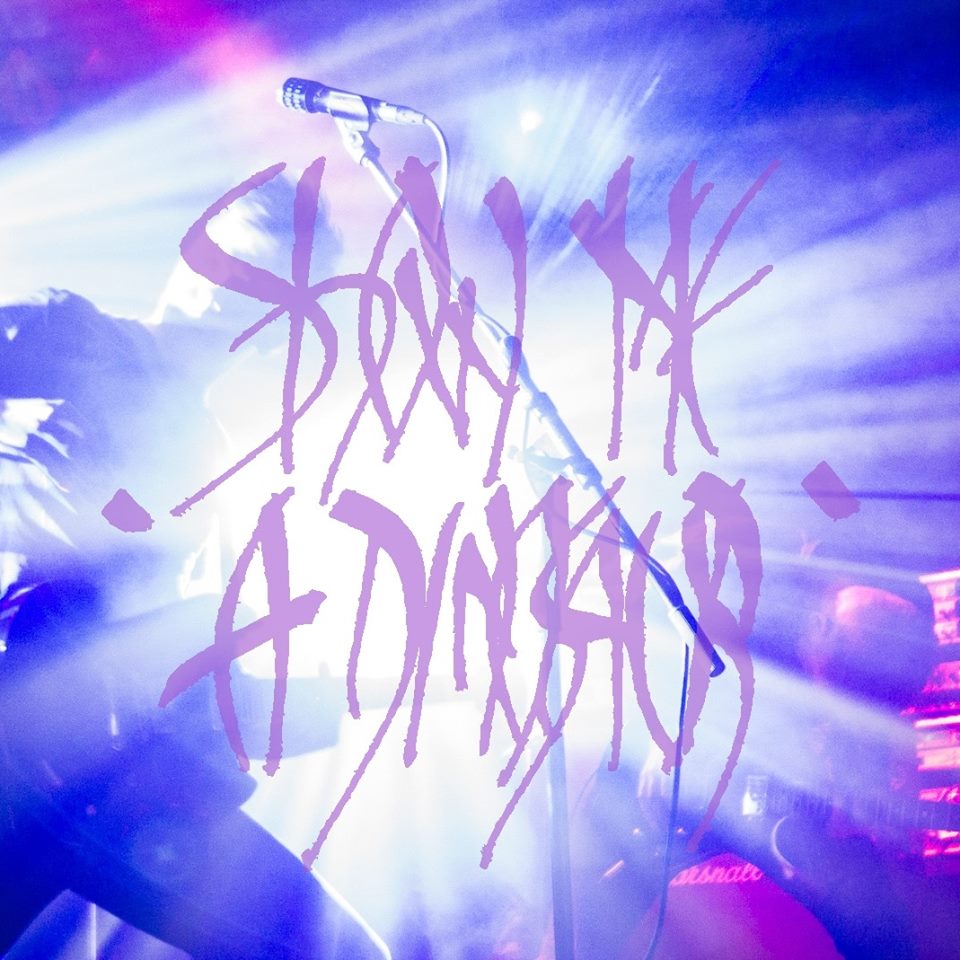 Show Me A Dinosaur er et tungt post-rock blackgaze band fra Skt. Petersborg, Rusland. Dette genre trodsende band blev dannet i 2010 og udgav deres kritikerroste debut EP "Evolvent" i 2011 og deres mørke og dystre mesterværk "Dust" i 2014.
Deres urokkelige lyst til at udforske en stigende desperat og barsk lyd ledte til flere udskiftninger i bandet.
Show Me A Dinosaur har udviklet sig til et af de mest intense og respektindgydende bands i Europa.
I 2016 udgav de albummet "Show Me A Dinosaur" som hutigt blev valgt til bandt andet Post-Rock Listeners "Choice 50 Best Releases", Arctic Drones' "50 Favourite Albums" og Post Rock-Essentials "Top 30 Releases". Det førte til at bandet åbnede for Alcest på Zal Ozhidaniya i Skt. Petersborg.
"This is a mind trip that you will absolutely want to take" – Head-Banger Reviews
"Show Me a Dinosaur build a subtler sense of unrest that ranges from a slight disquiet to downright dread. The album calms down considerably for post-rock dreamscapes "Lights" and "Gone," and the nervous tone ostensibly fades from view. But it's still there, in the back of the listener's head, threatening to reawaken at any moment and interrupt the dream. That anxiety reemerges with a vengeance in closing track "Wojna," a tense yet deliberate ten-minute build to a frantic climax teeming with desperation. Show Me a Dinosaur stands out as a novel approach to post-black metal that combines the subgenre's typical parts to create a unique whole with a distinct, memorable, affective tone." – Sputnik Music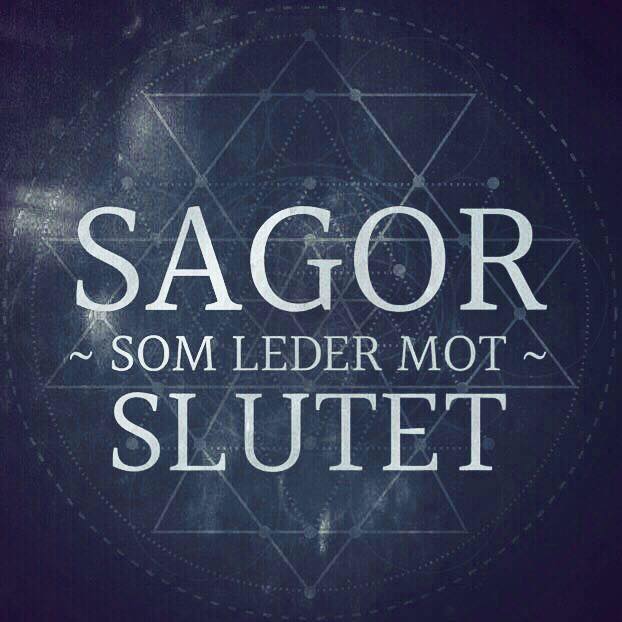 Sagor Som Leder Mot Slutet er et svensk instrumental postrock/metal band der blander mørke og tunge temaer sagtmodigt med skrøbelighed.
Deres debut album "Sagor Som Leder Mot Slutet" udkom i 2016 med et unikt lydbillede, Post Rock Essentials kaldte det et af de bedste albums i 2016, det blev nomineret som "Best Newcomer" og "Best Album". Der hurtigt fik opmærksomhed med deres sikre blanding af tunge riffs og melodiske teksturer, og kulminerede med et æstetisk og visuelt live show på VIVID Post Rock Festival, hvor de delte scene med bands som Kokomo, Syberia og Yndi Halda.
Deres nyligt udgivede album "II" handler om at ramme de fjerne verdensdele og hiver inspiration fra havet. "II" er mixet og masteret af Magnus Lindberg (PG Lost, Alcest, Cult of Luna, etc) og indspillet på Studio Gröndahl (Katatonia, etc.). Albummet blev godt modtaget af fans og endte på Arctic Drones' "50 Best Releases"
I 2019 har den svenske film "Iris", instrueret af Mattias Olsson for Midvinterfilm (Försvunnen, etc), premiere. Hvor Sagor Som Leder Mot Slutet har indspillet soundtrack til.
" This is music that attacks your senses rather than gently caressing them. It has the graceful melodic ornamentations that often characterize contemporary post-rock, but this is an aggressive, heavy record first, and a pretty record second. The key is that it does indeed capture both elements successfully. However, suffice to say when "Avfard" reaches the breaking point of its lengthy build, the last thing listeners will be thinking about are sweeping romantic gestures or inward contemplation. This album rocks as hard, or harder, than almost any post-rock record I have heard in a good while." – Arctic Drones